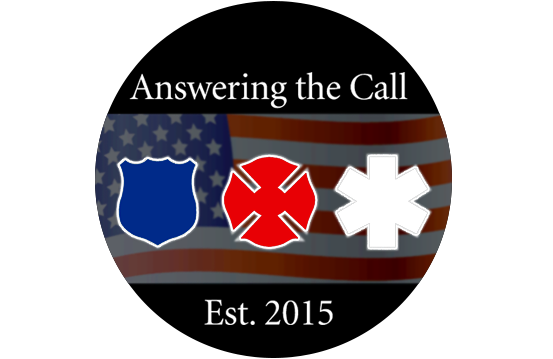 Answering the Call (ATC) is a 501(c)(3) nonprofit founded by Ronnie Doumitt of Lee's Summit in 2015. The mission of this foundation is to support first responders and their families during a time of need, such as following a severe injury or illness.
In 2021, ATC donated $115,000 back to Missouri and Kansas first responders, and their families. Since ATC's inception, they have donated over $386,000 back to the KC metro area first responder community!
ATC is dedicated to the financial wellbeing of our KC metro area first responders. History has shown, after the first responder suffers a severe injury, or  illness, they themselves and their family struggle financially. ATC fills that financial strain that is placed on the family, which allows the Police Officer, Firefighter and or Paramedic, to focus on their recovery and wellbeing!
Respectfully,
Answering the Call
Answeringthecall911@gmail.com
For Other Donations or to Contact us by Mail, Use Address Below:
P.O. Box 6763
Lees Summit, MO 64064